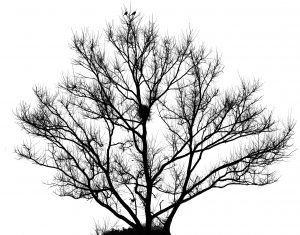 One of the most asked questions of newly minted Affiliate Marketers is, "What exactly is a niche?" Let's start with the purpose of a niche in affiliate marketing and then its definition. An Affiliate Marketer, essentially a writer/blogger/post creator, and product sales person, and so much more, needs 'something' to write, blog, post about, and/or sell on their website. In comes this imaginary lens shining its light on that 'something,' affectionately known as a niche. It is derived from a French word, nicher, meaning to make a nest. Some of its synonyms are vocation and calling, both used in Biblical circles basically to describe what a person was born to do.
What's a niche anyway?
Niche noun
an ornamental recess in a wall or span or the like, usually semicircular in plan and arched, as for a statue or other decorative object.
a place or position suitable or appropriate for a person or thing: to find one's niche in the business world.
a distinct segment of a market.
All of these definitions are wonderfully descriptive and helpful in further illustrating the word niche. Let's face it though, the definition only clarifies how to use this word in a sentence. Applying it to our lives, our businesses is another matter entirely.
So, how is a niche applied to affiliate marketing?
Let's get personal for a moment, shall we? After all, if a business is being built around this thing called a niche then it should be something that appeals and inspires. The Affiliate Marketer's website will be saturated within its distinct segment of a market or population. That is a great deal of writing, researching, focus, time and energy to devote to something. Therefore, it should mean something to the Affiliate beyond merely making money (writer's opinion). That is not to say that the entrepreneur should know everything about the topic, but there should be some general interest.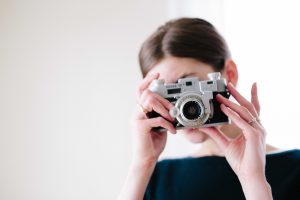 Some say start with a hobby. This is great because it is something familiar and an activity of which one is already engaged. Hobbies can be broad, though, like photography, for example. A Google search returned 49,700,000 in New York City in 60 seconds. That is a lot of people taking pictures, selling photos and the like. If an affiliate marketer wishes to set up a website around photography, this huge population might be their competition.
What if this entrepreneur decided to focus on one aspect of photography, say taking pictures of pets? A Google search returned 720,000 photographers of pets in New York City in 67 seconds. With one little change, we have gone from fifty million and a little more than half a million. Still, a hefty sum, but a lot less daunting.
What if this entrepreneur realized that he or she only liked cats? A Google search returned 455,000 photographers of cats in New York City in 66 seconds. Now, the competition in this area, in this City is less than half a million. Those are much better odds!
So, in our example of a niche, you are a photographer of cats! We could really make this niche more focused if the photographer only worked with particular types of cats.  This merely an illustration to make a very specific point, the more focused and detailed, the better.
Now that you have a niche, how do you make it work?
I'm glad you asked. Because a niche is a nest, a distinct segment of a population, its very nature conquers something small and specialized. Right? Or is it? It's certainly unique to a particular group of people, but just how small is it? Answer: It depends on the amount of people who are interested in that specific niche.
Below are some niche markets that are making a living, very good livings or changing the world as we know it within their area of expertise. Out of the ten, which ones are you interested in? Can you choose all ten?
If you picked all ten, that would be quite wonderful for these niches to include you as a new member. Most people, however, will only fit into about 1 to 3. Let's face it, interests are as unique and as snowflakes. Some people like the special Olympics. Some like the high I.Q. society. It's strictly a matter of tastes. Here's the point, though, that part doesn't really matter. Niche markets do not set out to win over the entire world. These niches work because they have a population of people who are not just interested, but willing to join these organizations, and support their causes.
Can an Affiliate find a niche that's virtually undiscovered?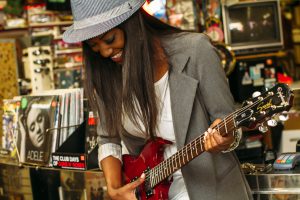 This is also a good question. Some Affiliates may feel like they're looking for a needle in a haystack. Let's see if we can attack this issue from another angle. Rather than tapping into a hobby or interest of one's own, why not take a look at a niche market and see if there is an interest that no one has explored yet. This can be accomplished by doing a search on Google on a topic and seeing how many results there are for it – easy. Of course, now the Affiliate must pick a topic, in this exercise, possibly multiple topics and do the research on each. Seems like a lot of work, but there is merit to approaching a niche subject this way. After all the searching, there will be at least a few topics that, hopefully, have not been over saturated in the market. Plus, there are search devices that will do a great deal of work for you. I recommend trying these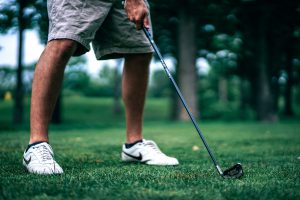 Keyword and Niche Research applications (most are FREE or allow you to try them for FREE):
Final Words on the Subject
Whether you think about using one of your hobbies or interests, or you find out what others are looking for, niche markets require one simple thing – your opinion!
What do I mean by this? Say you wish to see a movie and you'd like to hear what others say about it before you spend your money. Friend #1 says, "It's okay. I guess I liked it." Friend #2 says, "WOW! That #@* blew my MIND! I'll never be the same after seeing that film!" Which will compel you more in your decision-making? Hopefully, it's the one who felt something after viewing the movie, hint, Friend#2. That is the power of your opinion and it cannot be over stated enough. Let's face it, like Solomon, the wisest man in the Bible says, "…there is nothing new under the sun." Take a look through the many movie remakes and new products that seem just like the old ones, and this verse seems more and more relevant.  In other word, Your voice, Your particular slant, Your viewpoint matters in any niche even if it seems like everybody else is there SCREAMING!
Please leave a comment below if you have found this article helpful.